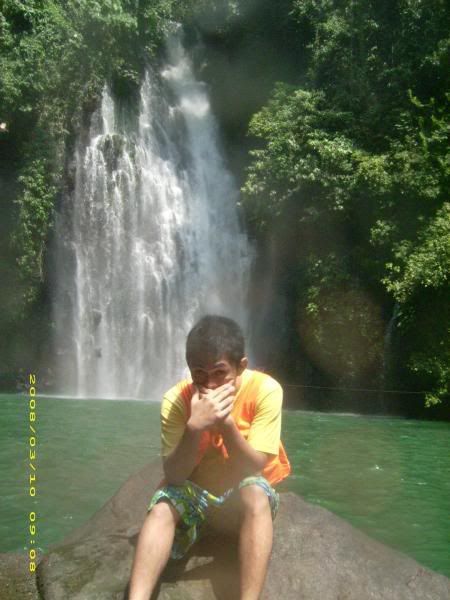 Yes, Im here again to introduce to you another fascinating falls that exist in Iligan city, The Tinago Falls... The name is derived from the place it self because it is hidden (tinago - in Visayan Dialect). In the picture you can find a guy... that's my classmate my subject (lol). Ofcourse my subject here is the falls.
Long before tinago falls was nicely developed. There were many foreigners visiting from all the world. But when the war between the MILF and philippine military begins, the visitors went to zero. Recently, they are accepting visitors. The entrance fee is Php 20 only. You can rent a life jacket for you to swim... its not expensive. You can afford to rent it! I assure you, you'll enjoy your outing here!
Reminders: Always wear a life jacket when you feel like swimming!